Brothers Who Have Transferred
to Thunder Chapter
Memorial Page
Upon departing this world all VNVLV MC Brothers transfer to "Thunder Chapter".
These Brothers Are Gone But Never Forgotten
They ride together for ever in eternal Brotherhood.
They are eternally in our hearts and in our thoughts as we remember them and the brotherhood we have shared.
Our Brothers will greet and embrace us as each VNVLV MC Brother transfers into Thunder Chapter, into that same great eternal Brotherhood.
To our Thunder Chapter Brothers, as we remember you each day, you watch over us as we live and ride grateful for having known you and called you "Brothers".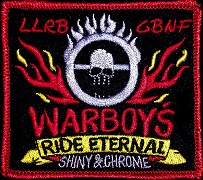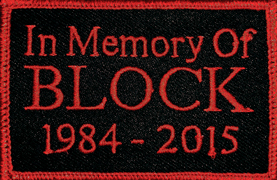 Groovy
Chapter 'O' TX
01/21/2018
Red Dog
Chapter 'N' TX
06/05/17
Cowboy
Chapter 'E' TX
05/04/2014
Cas
Chapter 'N' TX
04/21/2013
Wildman
Chapter 'E' TX
11/02/2013
Flames
Chapter 'E' TX
11/02/2013
Crazy Jim
Chapter 'D' TX
08/29/2012
George
Chapter 'A' TX
09/09/2012
Big Daddy Gordo
Chapter 'B' TX
04/29/2010
Ruiz
Chapter 'B' TX
09/24/2010
Bo
Chapter 'A' TX
06/12/2009
Shredder
Chapter"E"-TX
01/14/06
Pig Pen
Chapter"B"-TX
12/18/05
Handler
Chapter "A"-TX
07/18/05
Vittles
Chapter"B"-TX
03/23/04
Loner
Chapter"G"-TX
10/19/03
Trucker
Chapter "A"-TX
10/13/03
Hacksaw
Chapter"B"-TX
03/2/03
Bear
Chapter B – TX
05/29/1994
Choctaw Sam
Chapter B – TX
07/22/1994
Red Dawg
Chapter B – TX
03/17/1994